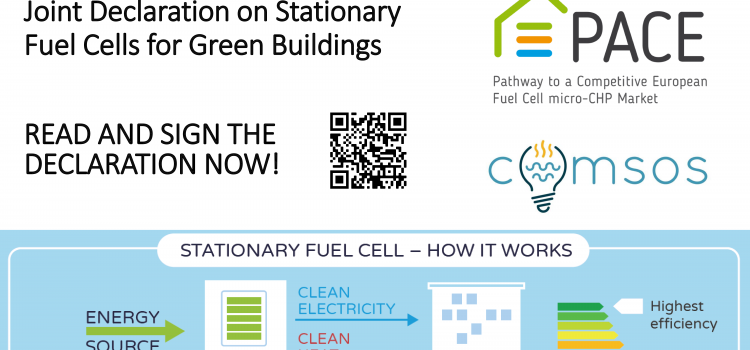 On November 19th, industry and stakeholders from the energy sector launched the Joint Declaration on Stationary Fuel Cells for Green Buildings to draw attention to the tremendous potential of stationary fuel cells to decarbonise the buildings sector.
The signatories acknowledge that households and small businesses will play a vital role in the energy transition. With heating and cooling in buildings responsible for 36% of carbon emissions in Europe, they call for action to reduce our carbon footprint in the buildings sector with efficient, renewable and decentralised smart energy solutions.
ComSos is part of the process as declared by Jari Kiviaho, Senior Principal Scientist at VTT Smart Industry and Energy Systems, coordinating the ComsSos project.
Industry and Stakeholders Unite their Support for Stationary Fuel Cells with Joint Declaration