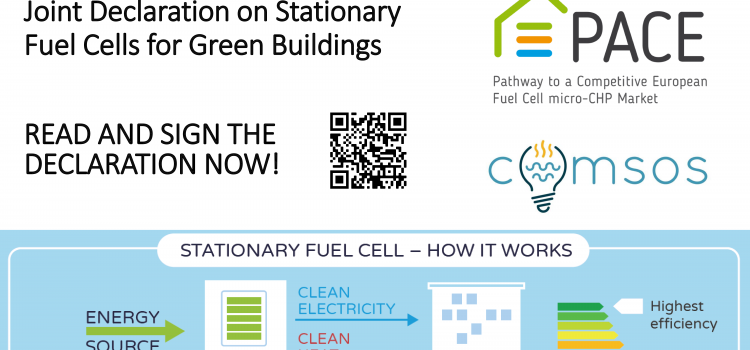 A new press release from the PACE project
Industry, stakeholders and regions unite in their support for stationary fuel cells – a key buildings solution for the renovation wave, hydrogen economy and energy systems integration.
The PACE project published a new press release aimed to underline the essential role of stationary fuel cells and their contribution to Green Deal objectives. Buildings are hard to fully electrify, and fuel cells are a great solution to address some of the challenges and industry is committed to developing the technology and investing further. Anyway, a favourable framework is needed to help the sector industrialise and scale up, enabling the move from early market to mass commercialization.
COMSOS and PACE together published a Joint Declaration on Stationary Fuel Cells for Green Buildings which is still open, click here to sign!
Browse the complete press release at the following link:
Stationary fuel cells putting buildings at the centre of the European Green Deal